Expand the user experience with large screens
Large screens enable users to see more, do more, experience more. Create an immersive, engaging user experience on large screens with layouts that resize and reconfigure to optimize presentation, interactivity, usability.
Expand your opportunities
More than 270 million active large screen Android devices
Increased user engagement for large screen-optimized apps
Layouts and tools for accelerated large screen optimization
Proven design patterns
Canonical layouts — Navigation components
The large screen canonical layouts ensure an optimal user experience on all large screen form factors—tablets, foldables, ChromeOS devices—while also supporting all phone sizes. Navigation rail and drawer components provide out-of-the way navigation for UI convenience and control.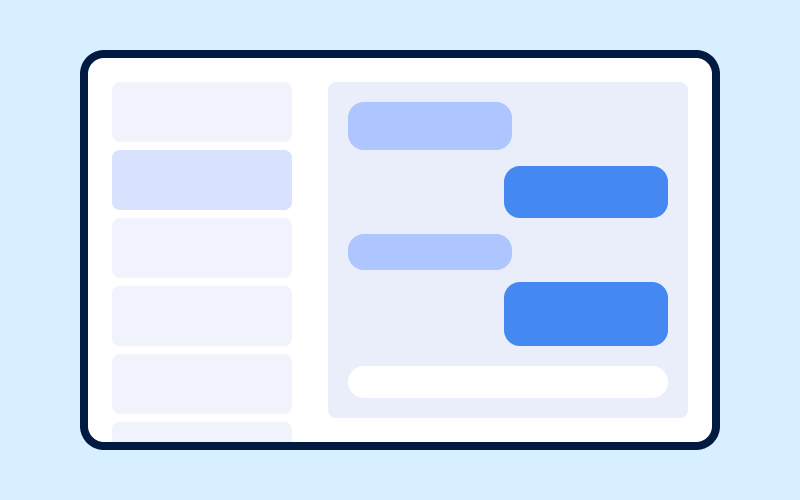 Enables one-tap/one-click access to descriptive, explanatory, or other supplementary information for content organized in lists.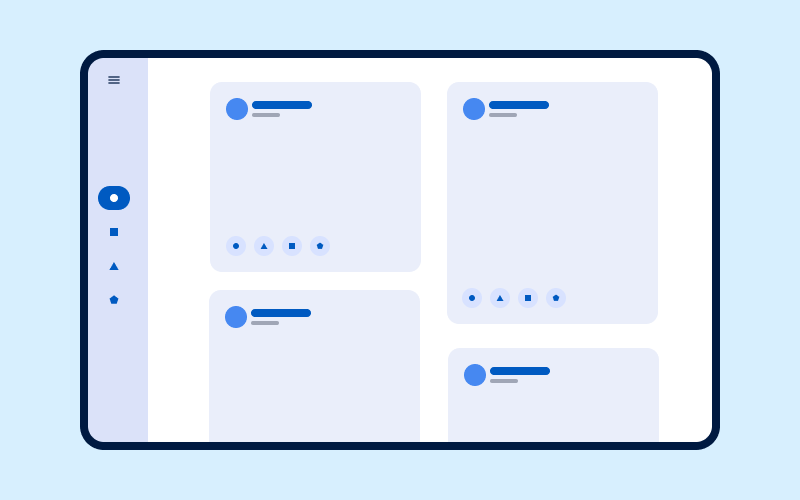 Arranges content elements in an expansive grid, associating elements by size and placement, drawing attention to elements using proportion and scale.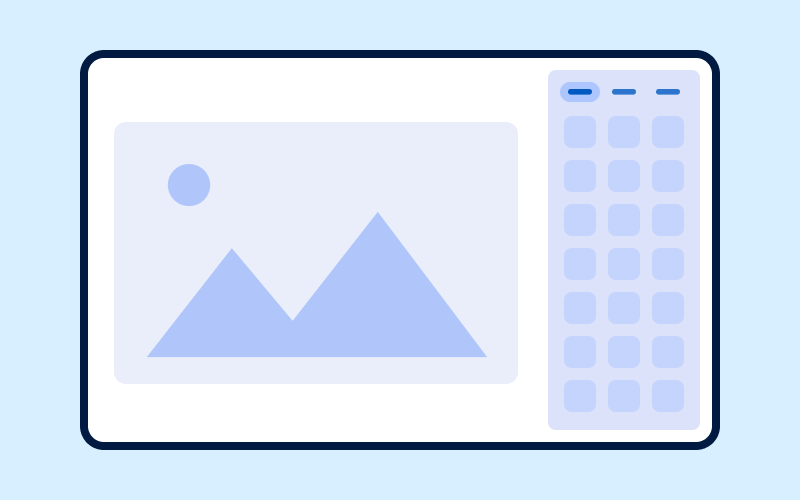 Organizes apps into primary and secondary display areas to keep content uncluttered and tools, options, and settings close at hand.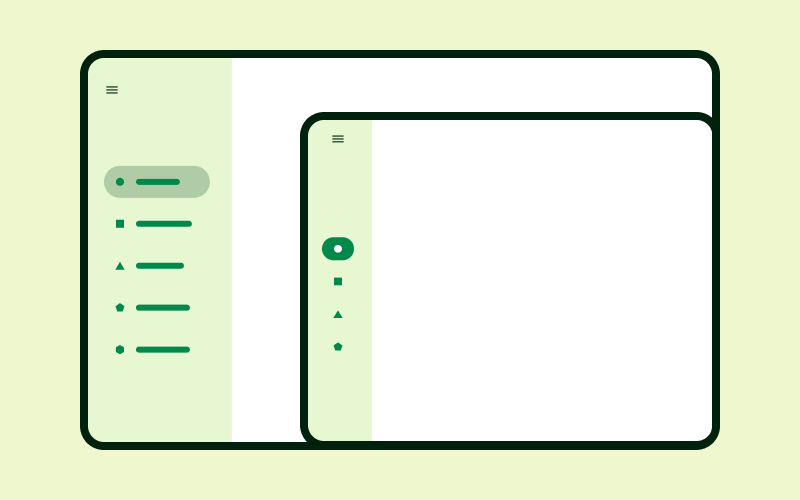 Complement the canonical layouts by positioning primary navigation destinations within easy reach while occupying a minimum of screen space.
Window size classes
Android's window size classes help you support screens of all sizes for an optimal user experience on devices of all kinds.
Differentiated experiences
Large screens enable user experiences not possible on small screen phones. Large screens make multitasking, drag and drop, picture-in-picture mode, and stylus input more practicable and productive. Foldables in tabletop and book posture create a user experience no other device can duplicate.

Build better with
Android