Background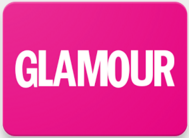 Glamour is one of the main Condé Nast traditional brands. Every year, Glamour hosts a successful shopping event called GLAMOUR Shopping-Week in Germany, Austria, and Switzerland. This event has always been print-focused, as readers received a shopping card with the magazine to redeem discounts in selected shops, both offline and online, for one week.
In March 2016, Glamour digitized this experience.
What they did
To make the most of GLAMOUR Shopping-Week, Condé Nast relaunched the GLAMOUR app with a more appealing design and an improved user experience:
The main features updated for the shopping week included a shop finder, online offers, and a digital shopping card.
The current e-paper magazine was made available through the app and sold via Google Play Billing.
They offered readers the in-app purchase of digital shopping cards and activation codes through Google Play Billing. Readers can activate digital shopping cards via in-app purchases or with the print shopping card activation code.
The online and offline shopping experience was also supported by online shopping discount codes in the app or offline through the shop finder.
Results
The offline and online combination resulted in positive engagement both in terms of app installs and sales:
There were 130,000 new app downloads.
Sessions increased by 140% compared to previous weeks. Session length doubled and the number of active users grew by five times.
12,000 in-app purchases were generated, increasing general e-paper sales by six times, which resulted in an increase in total magazine circulation.
The digital shopping card was shown more than 200,000 times to redeem offers in shops.
Get started
Find out more about in-app purchases.