The Relay for Figma plugin works in Figma DevMode and provides an engineer-friendly view of UI Package data. This lets you browse packages and their parameters without the risk of accidentally editing Figma file contents.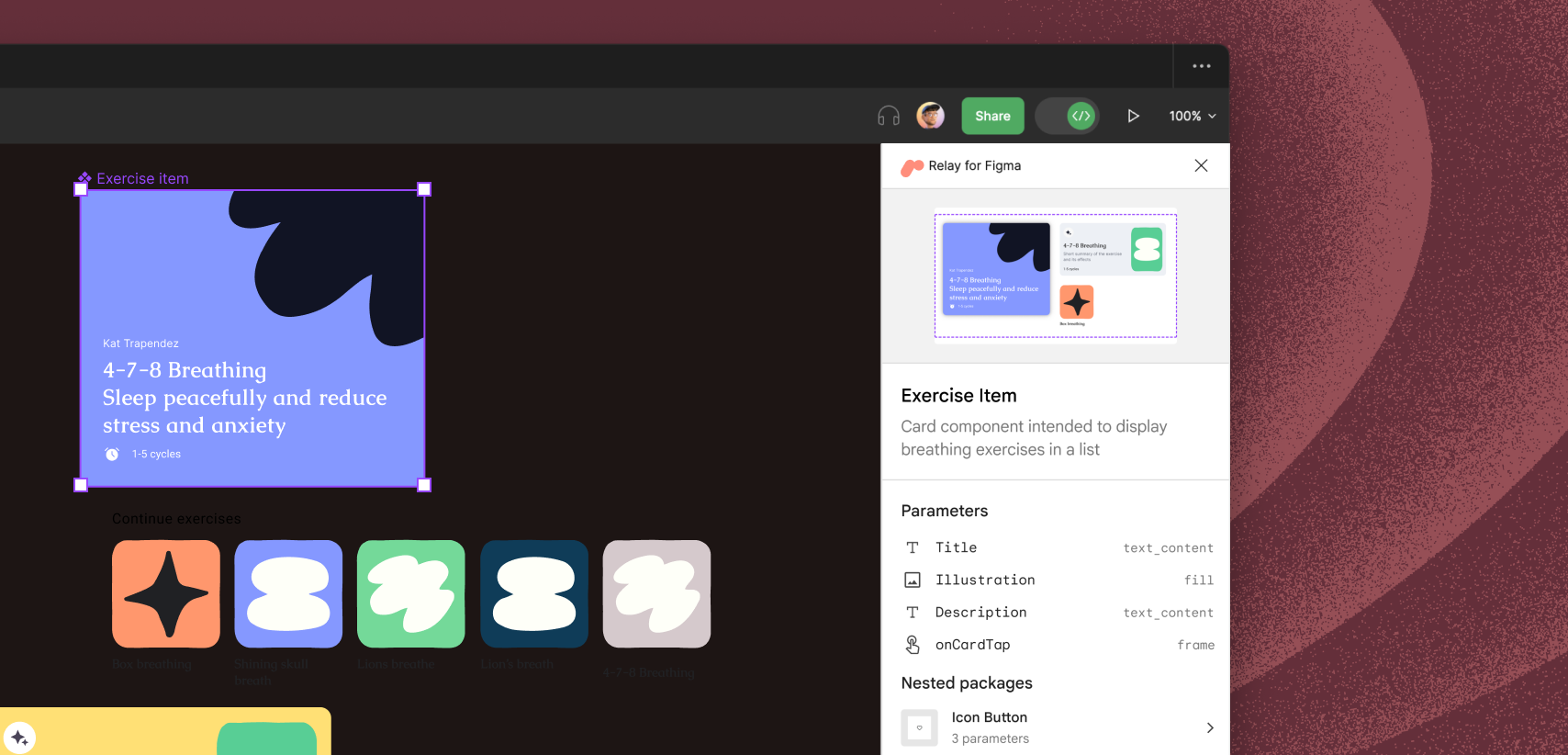 To open Relay in Figma DevMode, follow these steps:
In Figma, click the DevMode switch in the application toolbar.

Select Plugins and run the Relay for Figma plugin.
This opens Relay in the Figma DevMode sidebar at full height. You can also resize the sidebar if needed.
Read-only limitations
Relay data is read-only in DevMode. As a result, some Relay features are either unavailable or function differently.
The following features function differently in DevMode:
Packaging: UI Packages cannot be created or removed.
Parameters: parameters cannot be added, modified, or removed. Non-visual parameters can't be configured.
Sharing: the share with developers button isn't available. New versions can't be created.
Errors: errors and warnings are displayed, but they can't be fixed automatically.
To use these features normally, close DevMode and open the plugin in design view.